The "Ice" has broken! SAVL press release CLICK HERE
Carolina Islanders gets 5 invites to the 6th Annual Beast of the Southeast Tournament of Champions. CLICK HERE
Congratulations to Jay Watterworth! On behalf of the 5,830 members of the South Carolina Athletic Coaches Association,
Coach Watterworth was selected to coach the 2013 North
South All Star Volleyball Matches on November 21-23 at
Erskine College.
SAVL announces 2014 Tournament Schedule.CLICK HERE for
details.

Carolina Islanders joins the Southeast Alliance Volleyball League. For more information on our "New" SAVL League CLICK HERE
Registration is now open for our "One-Step Closer" Summer Volleyball Camp! Space is limited and fills up fast! CLICK HERE to register!
Registration is now open for our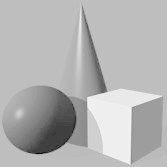 "Charleston Grass Luau Tournament" !!!
We will fill up quickly so get your registrations in soon! CLICK HERE for more info!

Our Coaching Staff will attend a Coach's Clinic
on December 7th and SAVL is proud to announce our official game ball. CLICK HERE to read all
about it.
Juniors from 17 Elite verbally commits to play at the Collegiate Level in 2015 !Megan Morris - Carson Newman & Elisa Aldrich - Florida Gulf Coast

Diemend Richardson(18 Power) Commits to Grambling State University
Asheigh Green (18 Power) Commits to Spartanburg Methodist
Congrats to Mary Siebert! 2013 AAA South
Carolina Player of the Year! CLICK HERE

Our 2013 Low Country Team Players: Elisa Aldrich and McKala Rhodes, and 2nd
Team Selection: Mary Siebert Honorable Mention: Megan Morris, Samantha DeJong, Kimberlyn Stroud & Diemend Richardson CLICK HERE
Congrats to our 2013 SCISA All Stars: Macy Laporte, McKala Rhodes and Jordan McLawhorn. CLICK HERE
Congrats to Islanders Players Carolina Rathman(Palmetto Christian) SCISA 2AA South All-Star recipient. Katie Blitch (First Baptist) and Jordan McLawhorn(Cathedral Academy) SCISA vs GISA All- Star team. Game played at Hammond High School on Nov. 2nd with SCISA winning the bragging rights. CLICK HERE
Mary Siebert(James Island Charter) earns place on CAWS 3A All-State Volleyball Team. CLICK HERE Also congrats to Diemond Richardson(Goose Creek) for being selected to play in the North/South All-Star game and Kimberlyn Stroud(Charleston Charter) for also being selected CAWS 1A All -State Volleyball Team. The All-Star games will be held on November 21st at Erskine College with Coach Jay Watterworth on the coaching staff. Congrats Girls! CLICK HERE
More Player Announcements
CLICK HERE